---
---
Holly Keasey is a Water Artist, currently based on an island in lake Mälaren just outside Stockholm, Sweden.

Her practice is expansive, crossing many mediums and formats including community engagement, curation, workshopping, research, installations and publishing. Yet this expanse is bound by a niche interest in water as a physical substance, a cultural symbol, a theoretical understanding and a vastness that is integral and intertwined with everything.
Similar to water, Holly's practice is in constant movement, pooling between desires to expand the forms of Public Art, re-searching how Art can be a critical and generative aspect of society, and creating support systems that will allow artists to practice in these ways.

Key to this movement is a belief in performativity to bring imagined alternatives into being by holding a space in time just beyond the everyday lives we already live. It is with this in mind, that Holly considers her practice as a mode of durational embodied performative research into the role of the Artist as a participant in ecology. A mode that actively brings such a role into being.

Holly grew up on an agricultural research facility in North Yorkshire, England before moving to Scotland in 2007, and then Sweden in 2017. These places, along with the North Sea and constant rain of the UK, have been significant influences on her practice.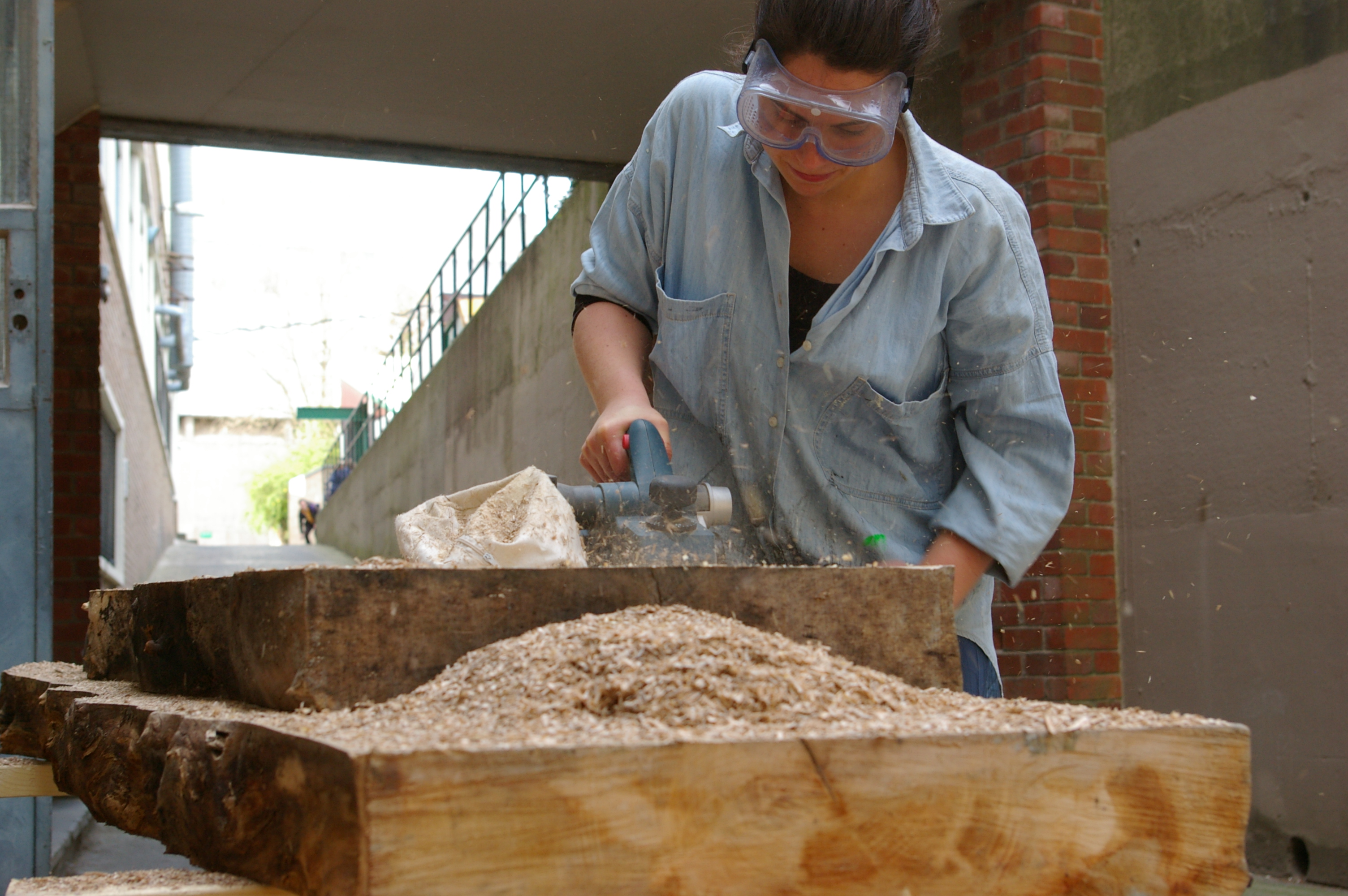 Working with a practice of site-responsiveness, her process includes extensive research into a site's current, future and historic ecology.
Holly's chosen medium is any medium that lends itself to the given objectives, context and site for a work. Her use of mediums focuses on the generative qualities it may hold inrelation to an underlying activist intention. Having worked as a fabricator, producer, artist assistant, gallery technician, workshop facilitator and hostess… Holly understands how mediums function and how these functions can be diverted to form new meanings.
---
---
---
about this website
The design of this website is curated by graphic designer
Benedetta Crippa
. Thank you to C. Mazé & Coline Sunier,
A. Leray & Stéphanie Vilayphiou
for the typeface
Dauphine
used on these pages. The website is designed through a recursive method of artistic research and resonance.