Independence and Love
Dundee City Council Winter Light Night
An interactive light sculpture depicting the tectonic connection between Scotland and England.


The animation was presented as a projection onto ten organza screens of
different sizes which were hung sporadically throughout a steel structure. The organza screens simultaneously caught the animation whilst also allowing it to pass through to the next screen creating an unique sculptural light experience which visitors could walk in amongst.

Visitors moved amongst organza screens - their shadows becoming part of the projected narrative.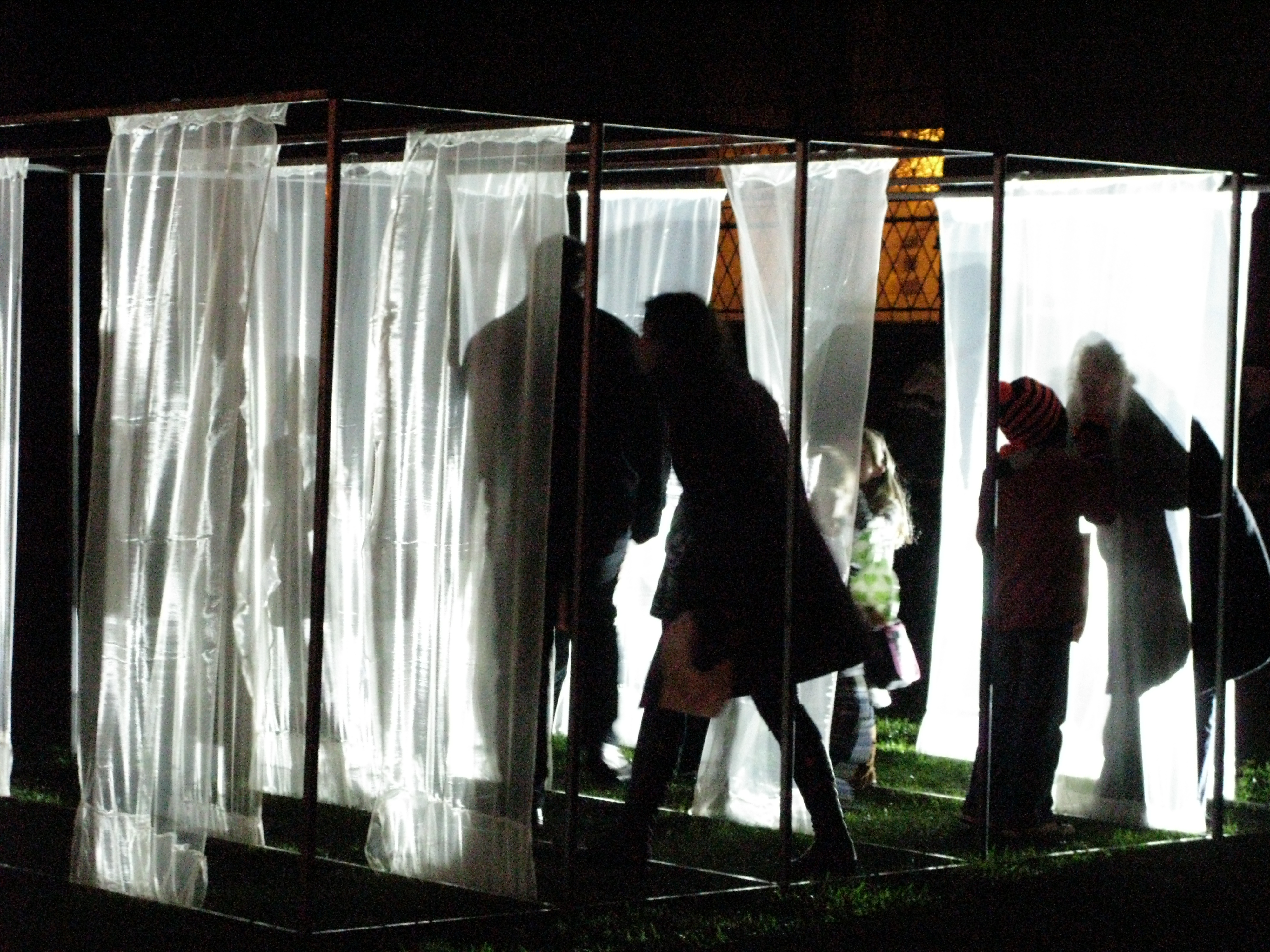 The commission was funded by Dundee City Council. Special thanks to Kenneth Andersson.