Feminism and War
Serve. Reserve. Preserve.
Working with the medium of curation, a programme for H.M.S. Frigate Unicorn on the history of women's rights, non-violence and contemporary applications of feminism.
In a climate of austerity across the U.K, H.M.S. Frigate Unicorn sort new strategies to access funds for preservation. This included an idea to commission contemporary art which led The Unicorn to approach myself. Inspired by considerations of care within the act of preservation, the historic roles of women in relation to the ship and to wars in general, Holly created a proposal for an art programme that would tactically consider the past, present and future needs of the ship.

It included five independent projects, based on the structural history of the ship, to serve, to reserve and to preserve. By situating archival materials with newly commissioned artworks the programme allowed history, political discourse and activism to combine and form a critique of both feminism and war, whilst activating a new role for the museum as a site for challenging discussions and as an engagement tool where the past, present and future are all in mind.

The programme presented archival materials in conjunction with newly commissioned artworks.
The programme combined history, political discourse and activism to form a critique of both feminism and war. It also highlighted a continued role for the Frigate Unicorn as a prime site for such challenging discussions to take place and for new tactics to be put in place for the active role of the museum as an engagement tool where the past, present and future are all in mind. It is hoped that such tactics will draw a growth of interest back to the Unicorn as a key aspect of Dundee's heritage but also more generally to history as an important and relevant topic for all.
The first project,
GO TO IT,
included commissioning new work by the artist
Kirsty McKeown
. Kirsty's artistic practice is rooted in nostalgia and the preservation of memories whilst using humour that pulls on popular culture to challenge assumed social stereotypes for women and LGBTQI communities.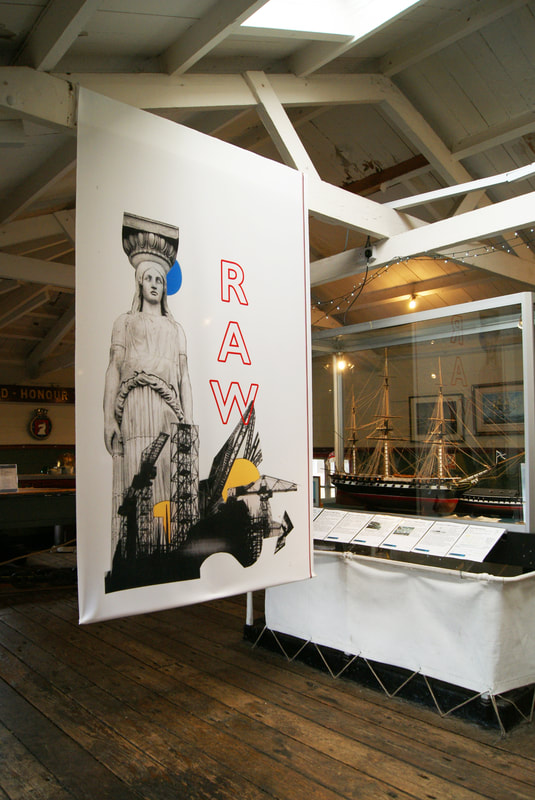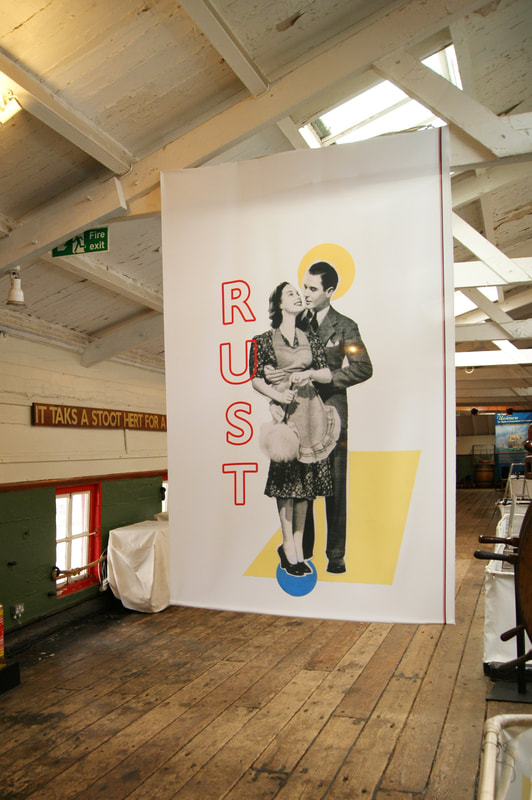 GO TO IT featured a series of large-scale banners inspired by the changes in roles for women during times of war. Kirsty's work considered how these changes gave life to furthering the the women's rights protests but also the marketing strategies post WWI used to encourage women to be content with returning to position in the home.
Alongside Kirsty's work, video-footage drew out criticism around differing definitions of feminism, moving the exhibition to the present day. These included
Tanks Works
,
Girl Boxer
,
Health and Beauty at Wembley
,
Hungry Builders
and
Olive Oyl for President
.
In line with most developments within patriarchal structures, the programme was subsequently taken over and the H.M Frigate Unicorn is now manned.