Feeding and Fasting
2Day Gallery
A prompt for visitors to explore their inner water bodies by walking and collecting.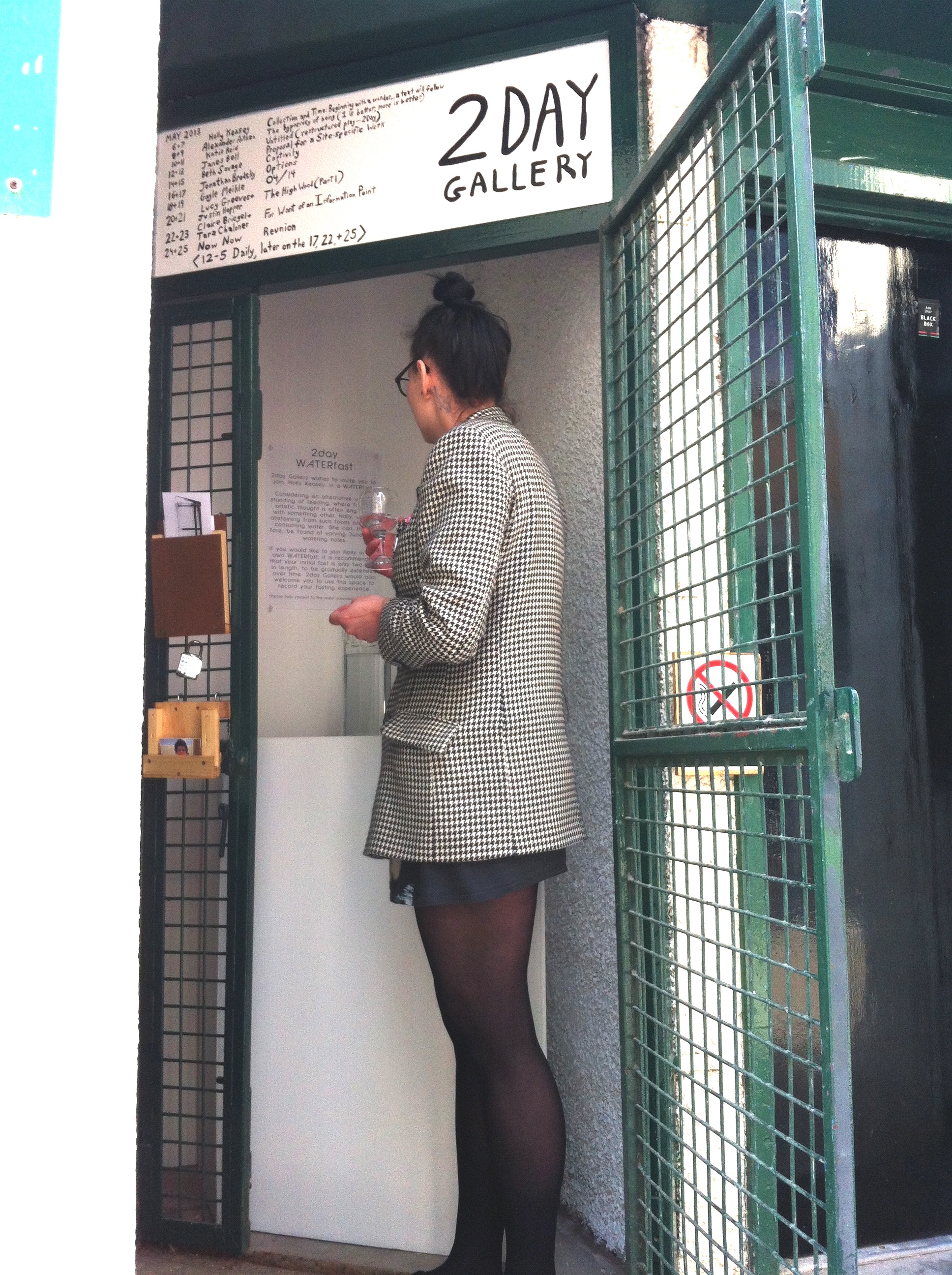 In 2013, Holly was invited by artist
Morgan Cahn
to create a new artwork to be exhibited for two days in a pop-up gallery in a small triangular caged space.
2Day Gallery
was part of Morgan's Degree Show at Duncan of Jordanstone School of Art.
Morgan became acquainted with Holly's practice after seeking to find out who was storing eroded bricks in this space, and if she could use it as for a pop-up gallery. Holly had collected these bricks in 2009-11 during regular walks along the coast at Carnoustie whilst trying to understand how and why water was a reoccurring theme in her practice. Several years on, water was now the niche focus of Holly's practice.
Taking the 48 hour limit as a contextual starting point to respond to, Holly invited visitors to join her in a two-day water fast.

Referring back to Holly's own period of walking as a way to escape and detox from the prolific amount of content in the world for an artist to choose to respond to and instead choosing water as focal lens – the water fast for the 2 Day Gallery was an invite to step back from the world and to instead explore Dundee's and their our own water bodies.

Documentation courtesy of Morgan Cahn.